Written by: Foam Factory, Inc.
Many musicians have roommates and neighbors and live in housing with limited space. These factors often hinder musicians' abilities to practice their craft and hone their skills. Since consistent practice is critical for developing musical talents, it's invaluable to have a readily available space in which to work. With a few additions and adjustments, it's possible to turn a bedroom into a music studio that will keep a musician and those who live around him or her happy.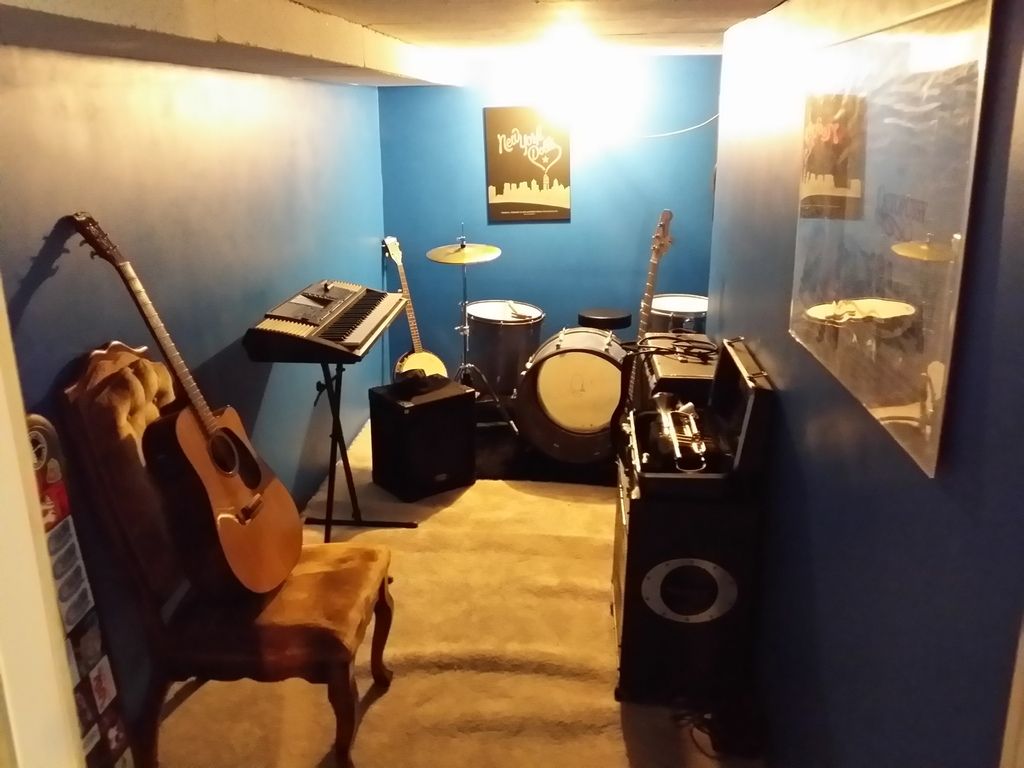 Hanging acoustic foam panels around the room is a great first step. There are quite a few options to consider. The budget and specific needs of the musician will dictate which kind of acoustic foam is the best choice.  Eggcrate foam is available in two different sizes, and while both are inexpensive and effective, the larger size provides higher sound deadening quality. This foam can be optimized by covering it with acoustical cloth.
Wedge and pyramid foam are both economical options that come in different sizes to adjust to the level of sound proofing required. The smaller versions are most appropriate for mid to high frequency ranges, while the medium size is more effective against standing waves and flutter echoes. These foam sheets are great for small and medium-sized rooms. The larger versions of these sound proofing foam products provide maximum sound absorption and are appropriate for bigger spaces.
Acoustic spade, grid, and wave foam are more expensive, yet are also more visually appealing and higher quality. Spade foam has high echo-absorbing capabilities and clarifying qualities. Due to its appearance, this foam can be arranged to create two different patterns. Grid foam helps in the absorption of bouncing waves and creates better sound quality within the room. Its design showcases a tiled appearance. Wave foam provides echo-absorption and sound clarification while creating a flowing design inside the music studio.
While these various forms of sound deadening foam can raise the quality of sound within the studio as well as helping to absorb echoes and bouncing waves, they all will be most effective when combined with other products. The addition of drop ceiling tiles will enhance the room's form and function and comes in either a smooth or textured pattern. Since low frequency waves can be difficult to stop, putting up bass absorbers in each corner of a room can significantly increase the quality of sound proofing in a studio. Broadband absorbers can also help deaden low frequencies.