Even if you didn't catch the American Music Awards, it's pretty obvious who won most of the awards. Yes, Justin Bieber seemed to feature pretty much everywhere including Favorite Male Artist, Pop/Rock Album of the Year and Artist of the Year.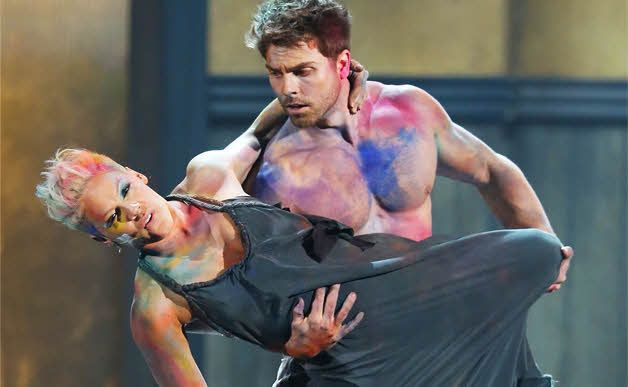 While it wasn't surprising that there weren't any surprises as to who the winners were, the televised broadcast told a different story.
So here are 3 surprising moments that you might have missed at the American Music Awards:
#1: Justin Bieber's Mom
Although Bieber was seen with Selena Gomez after the ceremony, he did what any young single boy would do – bring his mom in place of his 'significant other' to the awards ceremony. If that wasn't enough, she even shared the stage with him to accept the 'Artist of the Year' award, and thanked her for always believing in him.
#2: The PSY and MC Hammer Performance
While PSY's performance of his hit single, 'Gangnam Style', at the awards ceremony wasn't the surprising part – it was his special guest, MC Hammer that added that element of surprise to the performance. In fact, some people think that it's surprising that this hadn't happened already.
#3: P!nk's rendition of 'Try'
While it's obvious that the American Music Awards brings together some of the biggest names that perform at the show, this year's show was no different – with Christina Aguilera, Nicki Minaj and Taylor Swift all doing their thing.
However, it was P!nk's performance of 'Try' that really pushed the limits – one that included modern dance and body paint but most of all, burning down the set in the end.